Barri Kaplan Bonapart Bio
Barri Kaplan Bonapart is the owner of Bonapart & Associates, a law and mediation firm specializing in complex commercial litigation, and tree and neighbor law. Her clientele includes local businesses, tree care companies, professionals, and property owners.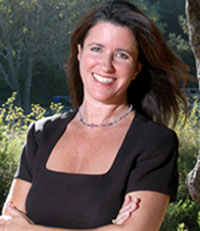 Her litigation experience includes fraud, business tort, property damage, breach of contract and multi-state products liability claims. She has secured multiple dismissals and summary judgments in the defense of her clients and obtained favorable outcomes prosecuting claims on their behalf.
Ms. Bonapart is best known as one of the nation's most knowledgeable practitioners in the area of tree and neighbor law. She advises homeowners, arborists, attorneys and public entities regarding personal injury, wrongful death, and property damage caused by trees, trespass, nuisance, boundary disputes, and encroachments. She represents parties in disputes about views, tree removal, threats to life and property from trees, boundaries, fences, insurance coverage, and the interpretation of local tree ordinances. Many of her cases have been widely publicized in print and electronic media. One case in particular was featured on the television show, Insider Exclusive. Ms. Bonapart is a frequent guest on various radio call-in shows. She is the author of "Understanding Tree Law: A Handbook for Practitioners" and is a featured speaker nationally on tree law and mediation.
In addition to serving her clients as an advocate, Ms. Bonapart is a mediator, arbitrator, and discovery referee. Her passion is assisting parties resolve their disputes in creative and collaborative ways. She received her initial training as a mediator in the 1990's both through Pepperdine University's Straus Institute for Dispute Resolution and The Center For Mediation In Law. Ms. Bonapart also volunteers her time as a pro tem settlement conference panelist, fee dispute arbitrator, discovery referee, and discovery facilitator to various bay area courts. For more information on this, visit www.got-peace.com.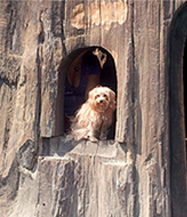 Ms. Bonapart was a partner with the San Francisco law firm of Fabris, Burgess & Ring before founding Bonapart & Associates. Prior to that she practiced with Brobeck, Phleger & Harrison and Graham & James, focusing on complex commercial litigation.
Ms. Bonapart earned her law degree from Boalt Hall, School of Law, University of California, Berkeley, in 1985. She received her Bachelor of Arts degree with high distinction (Phi Beta Kappa) from University of California, Berkeley,in 1982. During her undergraduate studies, she studied in Spanish at the Universidad de Madrid, Spain.
A native of California, she lives with her family in Mill Valley.